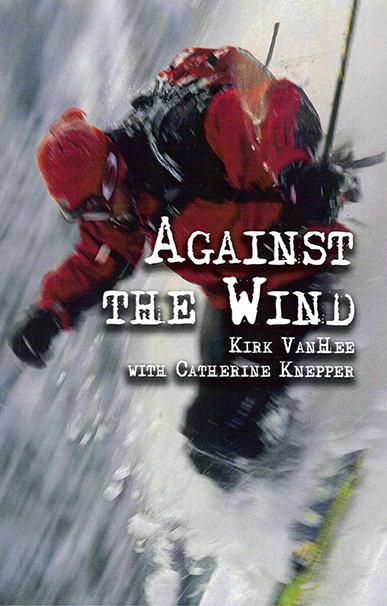 Against The Wind
A memoir by Kirk VanHee. This incredible memoir tells of Kirk's troubled past as a child of the sixties, who found a family among Aspen's close-knit hippie community. VanHee knew his drug problem would kill him sooner or later but he didn't know that Mother Nature would come calling first.
Read More
"Colorado memoirist Kirk VanHee recalls a troubled upbringing that led him to the ski slopes and drug scene of Aspen in the wild 1970s.  VanHee's tale is a satisfying one, well-told.  [A] successful account of a bumpy personal run and ultimate redemption."

A life time resident of Colorado, Kirk has been a Colorado real estate broker since 1975. He is devoted to his wife and three daughters and actively enjoys all the mountains have to offer—despite his close call on Aspen Mountain.

This life story tells of Kirk VanHee, as he struggles to over come his troubled past and drug addition that is gripping him with an iron hand. His will to make something of his life and to show his family that he can be a better person give him the determination to exceed expectations.

Denver Urban Scholars, a nonprofit organization, has been dedicated to helping metro Denver students with the greatest need to graduate high school and enter higher education with a meaningful life plan for success.
---